Listen:
Act As One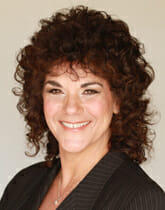 Podcast: Play in new window | Download
Connie has two quotes for today the first is by – Bob Kerrey
"Unexpected kindness is the most powerful, least costly, and most underrated agent of human change."
The second was posted on Pintrist and it says, "Kindness is free, sprinkle that stuff everywhere!"
Do you feel like humans seem to get angrier every day? Do you listen to the news and think, "WOW is there any good news happening out there?" It feels like respect, kindness, and caring for others is a thing of the past. Why is that and do you think we have the power to change this perception?
Today, your host Connie Whitman, speaks with Ophelia Ramirez. Ophelia is currently retired but working hard on her passion project Act-As-One – Unity Through Love & Respect.
During her working career, Ophelia was an advertising manager, certified personal and business coach, Reiki Master, and volunteer with The Waterbearers, with TIP (Trauma intervention Program), and with the Navajo Water Project.
Connie's Free Communication Style Assessment (CSA): www.whitmanassoc.com/csa

Act As One Website: https://act-as-one.org
Act As One Instagram is : act.asone
The Waterbearers: https://thewaterbearers.org
Dig Deep: https://digdeep.org
Navajo Water Project: https://www.navajowaterproject.org