Listen:
Leaving Corporate Life for Small Business Ownership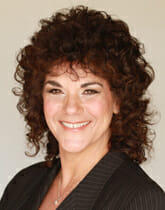 Podcast: Play in new window | Download
Connie's motivational quotes for today is by – Jeff Bezos
"When I'm old and dying, I plan to look back on my life and say 'wow,
that was an adventure,' not 'wow, I sure felt safe.'"
Clearly Mr. Bezos took a leap of faith and I'm quite sure he feels safe now. But what about us … people with careers or maybe just getting started – and decide that they want to pursue their passion, or what they feel is a great idea.
For some there is an aha! moment, for others it may just be that they can't take the corporate shuffle any longer – and for another group it may be focusing on what was a side hustle and making that their full-time gig.
Today your host, Connie Whitman, speaks with Heidi Anderson. Heidi is going to share her experience of leaving the corporate world for other opportunities. She has only had one corporate job at a savings and loan in Dallas in the
80's. She then worked for entrepreneurs for 10 years before becoming one! herself Then she started an Electronic Commerce company with
her husband right after they got married 20 years ago.
Heidi's passion is for helping people, led her to creating Credit Cares, Foundation to Foster Empowerment and now ECI Business Financial
Strategies.
Website: www.ecisecurepay.com
Email: [email protected]
Connie's Free CSA Link: www.whitmanassoc.com/csa