Listen:
Writing Your Own Story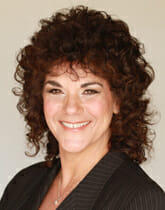 Podcast: Play in new window | Download
Connie's motivational quotes for today is by – Benjamin Franklin
"Either write something worth reading or do something worth writing."
Have you ever wanted to write a book? What would the topic be and the content within? Wouldn't be exciting to be published and see your book in Barnes & Noble and on Amazon…Holy Crap…that would be so cool…right? So why haven't you written your masterpiece?
Is it because you have nowhere to begin? Statistics show that 81% of Americans (about 200 million people) say they have a book in them and less than 10% actually write one. Kind of sad!
Today your host, Connie Whitman, speaks with Elizabeth Johnston. Elizabeth helps coaches and entrepreneurs in the health and wellness industries integrate their personal story into their business, so they attract clients they love to work with.
Elizabeth is an author, a certified writing instructor with over 20 years of experience, and a story structure expert.
She is a prolific writer with over a hundred articles and reviews widely published in magazines and national newspapers. During decades of writing, teaching and reviewing, Elizabeth has developed a keen understanding of what makes good stories tick.
Her latest project was the writing and directing of the short film, Keepsake, based on her grandmother's experience of World War II.
Website: www.elizabeth-johnston.com
Email: [email protected]
Connie's Free Communication Style Assessment (CSA): www.whitmanassoc.com/csa