Listen:
Shine The Spotlight on Your Business Expertise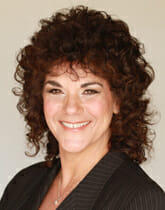 Podcast: Play in new window | Download
My song lyric today is by ~ Natasha Bedingfield – her song "Unwritten"
"Feel the rain on your skin
No one else can feel it for you
Only you can let it in
No one else, no one else
Can speak the words on your lips
Drench yourself in words unspoken
Live your life with arms wide open
Today is where your book begins
The rest is still unwritten"
Change is inevitable, isn't it? Look at the change the entire world has seen this year? What changes might your business need to go through to gain more visibility in your market or niche?
Let's go back to the song lyrics in Natasha Bedingfield's song. Do you feel like the rest of your business story is still unwritten where you know you and your business can help even more people? Huge question to ask yourself, do you know what to do to improve your visibility to reach that larger market? You are in store for a huge treat with my guest today!
My guest today is Virginia Parsons. Virginia is the founder of Media Spotlight Marketing. She is a visibility expert who helps entrepreneurs, authors and coaches SHINE online with livestream, interviews, pod-casting and video marketing.
She is also the executive producer of The Inspirational Business Women Show (now in its 7th season). Her passion is to help shine the spotlight on your business expertise, so you attract more dream clients and get recognized as a sought-after expert in your niche.
Website: www.mediaspotlightmarketing.comVirginia's free gift is the 5 Easy Video Strategies Checklist and video training link: https://conniew–virginiaparsons.thrivecart.com/go-live-leveraged/5f19bbf63cc41/
Connie's Free Communication Style Assessment (CSA): www.whitmanassoc.com/csa