Listen:
Does Your Training Need Gamification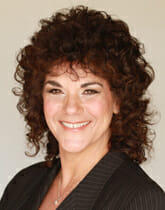 Podcast: Play in new window | Download
Subscribe and listen to Enlightenment of Change on your favorite podcast streaming service. New episodes post every Monday – listen to Connie dive into new sales and business topics or problems you may have in your business.
Connie's motivational quote for today is by – Gabe Zichermann
"Gamification is 75% psychology and 25% technology."
Okay, so after hearing my quote are you thinking, what the heck is she talking about now? I am trying to keep you on your toes and share all the new things I am learning during this shift to online everything! And after listening to this show, you'll see how to roll with these changes, have fun and build your business. Are you intrigued?
Since COVID using technology online has become a new skill that we have had to quickly learn and navigate. The question is, are your online interactions on Zoom, Skype, etc. boring or engaging? They should be engaging and fun (to some extent). Right now you are in store for a real fun treat!
In this week's episode you will understand what gamification is and why you may need it.
Check out these highlights:
Motivational Quote & Introduction of Gamification topic- 1:07
Guest, Mary Nunaley, bio – 2:27
Why is creating online education so important in this new world? – 4:29
Live events versus digital delivery – 7:19
Using proper ratios of humor, games, fun to serious content – 10:04
Click Next, to Continue Syndrome Using Pattern Interrupt with a mic of mentally, physically, and other gamification tools – 11:28
Difference between games and gamification plus creating a sense of urgency in your business- 14:35
Benefits of using gamification practices and rewards – 16:39
Changing behaviors and moving the needle to happen quickly – 18:23
How to shift from traditional training to virtual/digital format – 23:46
Minimizing technical blindspots – 26:35
Animated characters to look like you – 27:50
Mary's tips to keep your training engaging and fun – 30:26
Learning, having fun, and moving the needle of change is the goal – 32:13
Keep updating to stay relevant and effective with all your training – 35:55
Website and contact information for Mary Nunaley – 36:48
Connie's Free Resources – 38:20
How to get in touch with Mary:
About Mary Nunaley: A Master Instructional Designer and enjoys working with clients to create engaging, interactive learning experiences. She enjoys sharing ways to employ game strategy and gamification concepts to projects.
Stalk me online!
Website: https://whitmanassoc.com/
Podcast Website: https://webtalkradio.net/internet-talk-radio/category/podcasts/sales-and-marketing/enlightenment-of-change/
Connie's #1 International Bestseller Book – ESP (Easy Sales Process): 7-Step to Sales Success: https://whitmanassoc.com/resources/
Download Free Communication Style Assessment: www.whitmanassoc.com/csa
Connie's ESP (Easy Sales Process) MasterClass: https://whitmanassoc.com/espmasterclass/