Listen:
Coaching to Grow People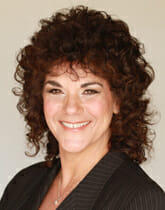 Podcast: Play in new window | Download
Subscribe and listen to Enlightenment of Change on your favorite podcast streaming service. New episodes post every Monday – listen to Connie dive into new sales and business topics or problems you may have in your business.
Connie's motivational quotes for today is by – Tom Landry
"A coach is someone who tells you what you don't want to hear, who has you see what you don't want to see, so you can be who you always knew you could be."
How many of you have hired a coach or perhaps you may be a coach yourself? Why is coaching becoming such an important field and skill to develop if you choose to help others grow? Understanding how to coach and inspire another human takes some skill.
As a coach you have to understand how people's brains are wired, how and why they do the things (habits) they do and how to dig in and actually help change those habits for good. Does this sound interesting?
In this week's episode my guest Dorina Lanza will discuss the importance of coaching and developing our people.
Check out these highlights:
Dorina's bio – 1:49
Are you a successful coach? – 3:37
Why your clients or team are not getting results – 5:48
How to get to celebrity authority status – 7:01
Why coaching industry gets a bad rap – 9:15
How to become a quality coach using your experience – 13:38
How to become an attractor of people – 15:51
Water seeks its own level, finding your ideal client – 19:45
When the client and coaches value are in alignment magic happens – 21:25
The importance of understanding the three parts of our brain – 23:59
Know your style and superpowers are to attract the right people – 27:15
Free MasterClass to help you ID your superpowers – 33:42
Free Communication Style Assessment from Connie – 35:20
About Dorina Lanza: Dorina is a consultant, master business coach and mentor, she is known for her ability to bring together teams of people and inspire them to perform at a level they never thought possible.
How to get in touch with Dorina:
Website: http://dorinalanza.com/
Free MasterClass: http://dorinalanza.com/masterclass/
Stalk me online!
Podcast YouTube Link: https://bit.ly/3jcPLoS
Websites: https://whitmanassoc.com/
Connie's #1 International Best-Selling Book – ESP (easy Sales Process): 7-Steps to Sales Success: https://amzn.to/2Xx0uSW
My ESP MasterClass: https://whitmanassoc.com/espmasterclass/
Download Free Communication Style Assessment (CSA): www.whitmanassoc.com/csa