Listen:
Financial Information to Grow Your Business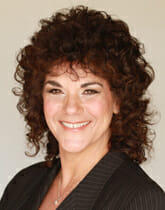 Podcast: Play in new window | Download

Subscribe and listen to Enlightenment of Change on your favorite podcast streaming service. New episodes post every Monday – listen to Connie dive into new sales and business topics or problems you may have in your business.

My motivational quotes for today is by – Benjamin Franklin"An investment in knowledge pays the best interest." –

Do you feel that your business financials are too complicated to understand? Is your business making money every quarter? Do you know where to start if you are feeling overwhelmed? Do you know which numbers you should actually be paying attention to and why?
Today's Topic: Learn about a proven process to help business owners make more money from their business… in less time and with less stress.

Check out these highlights:
Why financials are so hard to decipher – 3:50
5 Things businesses need to do to make more money – 10:42
80/20 Rule – 13:58
8 things to pay attention to in order to reduce stress and overwhelm – 16:02
First 5 things to watch are about revenue, 6 & 7 look at expenses, and 8 turning 1-7 into cash – 28:25
How Adam and his team of CFO's can help increase revenue while reducing stress and overwhelm – 32:56
Why you need a CFO to track and grow your money – Free Gift – 34:55
Website information for the CFO Project – 35:28

About Adam Lean:Adam has been an accountant and business owner for over 15 years. He built a multi-million-dollar business that grew to be a leader in its industry. Adam put together a team of energetic 'CFOs' he calls The CFO Project.
Download Free Communication Style Assessment (CSA): www.whitmanassoc.com/csa