Listen:
The Love Letter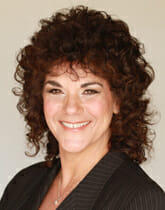 Podcast: Play in new window | Download
Subscribe and listen to Enlightenment of Change on your favorite podcast streaming service or YouTube. New episodes post every Monday – listen to Connie dive into new sales and business topics or problems you may have in your business.
Connie's motivational quotes for today is by – Yoko Cno
"The regret of my life is that I have not said 'I love you' often enough."

Our Topic Today:
Have you ever written a love letter? Not necessarily a romantic love letter. Maybe a love letter to a child, to a parent, friend or to your partner., "I love you, need you, cherish you," can be all the letter says. How many people in your life do you love and cherish yet never seem to get the words out of your mouth let alone write it down on paper.
The reality is communicating with your loved ones is more powerful than ever in today's global pandemic. No one knows how long the crisis will last and now more than ever … your people, friends and family need to know they are known, loved and celebrated. So you ask, great idea Con, how do I do it? Where do I start? I'm glad you asked…lol!
Check Out These Highlights:
Writing letters can build and strengthen a family during COVID-19, what other impact can writing a family letter have at this time?
How has the family letter impacted families?
How can technology help families write letters when they don't live nearby?
Why does the written letter have more impact than verbally sharing your feelings?
How can writing a letter keep you from having any regrets in your relationships
About Debi Ronca:
Debi is an international best seller in nine relationship and parenting categories in six countries. Check our her book, The Family Letter: How to Intentionally Develop a Culture of Honor, Encouragement & Value with Your Loved Ones,
and why it is changing so many lives.
How to get in touch with Debi Ronca:
Website: https://debironca.com/
Email: [email protected]
Stalk me online!
Website: https://whitmanassoc.com/
Podcast YouTube Link: https://bit.ly/3jcPLoS
Connie's #1 International Bestseller Book – ESP (Easy Sales Process): 7-Step to Sales Success: https://whitmanassoc.com/resources/
Download Free Communication Style Assessment: www.whitmanassoc.com/csa
Connie's ESP (Easy Sales Process) MasterClass: https://whitmanassoc.com/espmasterclass/