Listen:
004. Business Profitability Increases With A Leadership & Mentorship Culture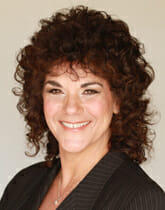 Podcast: Play in new window | Download
Subscribe and listen to the Heart-Centered Sales Leader Podcast on your favorite podcast streaming service or on YouTube. New episodes post every Monday on webtalkradio.net – listen to Connie dive into new sales and business topics or problems you may have in your business.
My motivational quotes for today is by – Benjamin Disraeli
"The greatest good you can do for another is not just to share your riches but to reveal to him his own."
In a Gallop poll in 2016 – 70% of people surveyed said that they hated their job, and 80% of them said they hated their job because of their boss.
Check Out These Highlights:
If you are a leader within your organization, where do you think you're direct reports would fall? Within the 70% or 30%? Good question to think about…right!
• Working in your family business before going into banking what leadership skills did you learn or find most useful?
• How Dan monitors the performance of the people he leads? Hands on, or a micro manager ?
• How he motivates his sales/business development team?
• What sales mean to Dan?
• Being a mentor – What did you see in Dawn Mullarney that you started mentoring her? How did you help her excel over the years?
• How about his other team members – Dan's formula for development that he used through the years?
• Team of women – Being a male in a male dominated industry, Dan's thoughts on this?
• What Dan is doing to help these women succeed in this male dominated industry and why?
About Dan Savage:
Dan Savage joined the State Bank of Cross Plains in 1999 and is responsible for its Wealth Management and Financial Advisory Divisions. With extensive Wealth Management experience dating back to 1989, Dan is intimately involved with all facets of SBCP's business including, but not limited to, investment management, financial planning, business development, trust administration, and working closely with a broad cross section of valued clients.
How to get in touch with Dan Savage:
Dan's email: [email protected]
Website: www.sbcp.bank
Stalk Connie online!
Website: https://whitmanassoc.com/
Apple Podcast: https://podcasts.apple.com/us/podcast/heart-centered-sales-leader/id1543243616
Connie's #1 International Bestseller Book – ESP (Easy Sales Process): 7-Step to Sales Success: https://whitmanassoc.com/resources/
Download Free Communication Style Assessment: www.whitmanassoc.com/csa
Connie's ESP (Easy Sales Process) MasterClass: https://whitmanassoc.com/espmasterclass/