Listen:
TBI – TO BE INJURED : Surviving and Thriving After a Brain Injury by Carol Gieg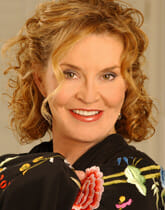 Podcast: Play in new window | Download
The author is a licensed clinical social worker with a Master's degree in Social Welfare as well as a Master's degree in Public Health from the University of California, Berkeley. She has worked as a Psychotherapist in private practice, a Case Manager with developmentally disabled clients and their families, Child Therapist working with abused and battered children, and as a Behavioral Medicine Specialist and Sub-Chief.She has always thrived on helping other people solve problems. She had no idea that one day soon she would be facing serious problems of her own. The book is her personal story of injury and recovery. She has included the latest updated research on brain injury.
It all started after dropping her husband off at work. The author went on a bike ride. As someone who enjoyed hiking and staying active, it was just a routine day. Somehow, she suffered an accident as well as seizures. By the time she arrived at the hospital, her brain was bleeding, and it was unclear if she'd survive. Many others could tell similar stories.
Brain injuries cause more deaths than any other sports injury. In fact, a traumatic brain injury occurs every 15 seconds.
According to the  is the Brain Injury Research Institute, brain injury is the number one cause of death in children and young adults. Those lucky enough to survive a brain injury face many challenges, some more so than others. Whether you're coping with an injury yourself or have a loved one seeking to discover a new normal, you'll be informed and inspired by this story of surviving and thriving after a brain injury.