Listen:
KINGS AND QUEENS IN SLAVERY by Polina Mladenova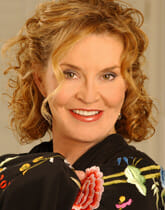 Podcast: Play in new window | Download
If you are not living the life that you think you should be living, Kings And Queens in Slavery is your revelation that will bring your breakthrough, but only if you take action upon it.
The biggest revelation in life you can have is to understand who you are in Christ, what you can do, where you can go, who you can become, what is yours and what is your mission- vision in life. By understanding your Kingship, Priestship, Apostleship and Lordship in life, you can live your exceedingly abundantly life Jesus paid you to have and bring Heaven Culture on earth.
The Kingdom of God operates by Laws. One of them is the Power of the Words. You can design the life you want to live, just by bringing forth the things you want, and you know they are yours. If they are in the Bible and if God shows you, they are yours. You can bring opportunities, business contracts, buildings, everything by the power of the Words.
You need to understand how powerful it is to line up with what God says, and if you do, nothing and no one can stop you reaching your destiny. However, your heart, your mind and mouth need to line up with what God says about you, about your future, about your business etc. You must approach the Father God, our Creator as Legal King that gave us the Bible book of Laws, that if we obey them, we will life long and successful, prosperous life.
You can get your copy of KINGS AND QUEENS IN SLAVERY on Amazon!