Listen:
How are you self-sabotaging yourself in dealing with ADHD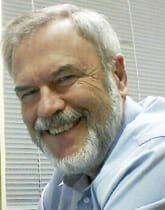 Podcast: Play in new window | Download
How are you sabotaging yourself in dealing with ADHD? And you are, all of us with ADHD are doing it. Maybe you are working on organization, time management, getting things done. BUT if those are the only strategies you are using to deal with your ADHD you are missing the essential basics, the foundation which makes the strategies work.
My guest today is Jeff Copper, ADHD Coach extraordinaire, host of the podcast ASDF on attentiontalkradio, blogger, the mind and energy behind DigCoaching. We discuss how you can break these habits which are holding you back, developing awareness of your choices about sleep, about diet, about intentional physical activity (aka exercise), your emotions, how you spend your time, about your life. We do not have to surrender our choices to outside influences nor to our past. Listen and learn!
Jeff has a different perspective on coaching, learn about his coaching practice DIG Coaching on his website digcoaching.com and his ideas on his podcast on attentiontalkradio.
[Jeff and I give massive credit to Alan Brown, the force behind Crusher TV, for the initial material on this topic which he presented years ago. Alan's podcast detailing the brain hacks for "Top Ten things you are doing wrong for ADHD" is http://tobtr.com/6809403 ]