Listen:
How Are You Sabotaging Yourself In Dealing With ADHD? Part 2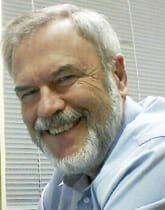 Podcast: Play in new window | Download
This is Dr. David Pomeroy, your host of ADHD Focus, the podcast with the goal of exploding the myth-information about ADHD out there. Welcome back to round 2 of my discussion with Jeff Copper, ADHD Coach and creator of DigCoaching, about the basic elements of coping with ADHD which you may be missing. His podcast is available on attentiontalkradio, his website is www.digcoaching.com. Awareness is the key, not only becoming aware of the elements themselves but also of how you may be ignoring them and not even aware of it. We all have many choices of where we can direct our attention. Don't let it be directed by forces outside yourself, don't surrender your choices. Listen and learn!