Listen:
104. CTSG – Show Notes – Dr. Nadia Brown – Why Courage May Be the Critical Sales Quality We Need?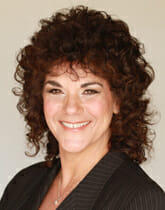 Podcast: Play in new window | Download
Connie's motivational quote for today is by – Tiffani Bova
"How you sell matters. What your process is matters. But how your customers feel when they engage with you matters more."
Check out our conversation here!
Check Out These Highlights:
WOW, is this quote true for me!
When I started my sales consulting firm 21 years ago, I sat down and reflected on what made me so successful as a sales representative.
The bottom line, I'm honest, in integrity all the time, and view my role in sales as educating the client to make an informed and profitable decision.
After reflecting, I realized I had always used a 7 Step Sales Process that logically and emotionally built deep client relationships that have lasted over the long-term as well as providing referrals to my client's friends, family, and other business people.
After 40 years of being successful in sales, it all boils down to building life-long relationships!
My philosophy is simple, I call it the hat trick of sales. It's a win/win/win formula so everyone in the equation comes out a winner.
About Dr. Nadia Brown:
Dr. Nadia holds a doctoral degree in Organizational Leadership and is passionate about helping women become more authentic, confident leaders who take charge of their careers.
She is a sales strategist, consultant, trainer, and founder of The Doyenne Agency. A sales agency that works with business owners, companies, and corporations to multiply revenue and awaken the consistent closer within your sales team using the Consistent Sales Method™.
How to Get in Touch With Dr. Nadia Brown:
Website: https://thedoyenneagency.com/
Email: [email protected]
Free Gift – Discover Your Sales Blindspot Quiz: http://discoveryoursalesblindspot.com/
Book: https:// SellLikeALady.com – Sell Like a Lady: How to Master Sales with Dignity, Class & Grace
Stalk me online!
LinkTree: https://linktr.ee/conniewhitman
Download Free Communication Style Assessment: https://www.changingthesalesgame.com/communication-style-assessment
All-Star Community: https://changingthesalesgame.mykajabi.com/All-Star-Community
Subscribe and listen to the Changing the Sales Game Podcast on your favorite podcast streaming service or on YouTube. New episodes post everyweek – listen to Connie dive into new sales and business topics or problems you may have in your business.