Listen:
Why Our Economy Is Like Walking on Eggshells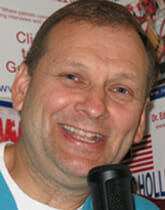 Podcast: Play in new window | Download
Last week Doc Holliday spoke about the recent bank failures in the United States. This week he attempts to simplify a very complex subject. But America needs to know why we have inflation and an economy that could drop off the edge of the earth if we don't have leaders who understand why spending trillions of dollars has consequences. Join Doc this week to listen to a simple reason of why we are having banks fail and how it could affect everyone soon. Join now for a conversation that you will never get on the mainstream media. To get Doc's new novel just rolling out you can go to www.hatchiebooks.com.