Host: Janet Love
The Janet Love Show is a destination! Show topics are designed to provoke your inner insight. Guests are experts in areas including Energy Medicine, Spirituality, Health, Wellness, Nutrition and Living the Intuitive Life! Our world is changing fast, and we need answers to the challenges we face. Our most precious assets are under assault, our body, our health and our planet! Tune up your life with spirit, body and mind radio!
Join The Janet Love Show's Consciousness Revolution and change your world! You'll receive show updates and trending content to empower your consciousness which is designed to develop your intuition, enlighten your mind and tap into your Soul! Join the Consciousness Revolution Here!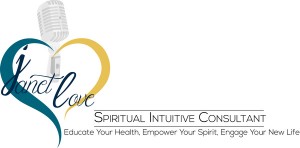 The Janet Love Show
Learn How to Curate Your Own Life Story!
Janet Love survived 15 years inside the world of chronic illness which she learned was tied to childhood abuse. The reality of that world prepared her for a unique, eclectic life as an entrepreneur, author, energy practitioner, health coach and spiritual mentor. She found to overcome an illness that no doctor could diagnose she had to learn for herself various forms of medicine, apply them to her situation and treat herself. In doing she she cured herself of a mystery illness and went on to create a successful alternative health center in her local community.
She found as an entrepreneur she needed to understand technology so she learned its languages and the worlds of Word Press, Javascript, PHP, Ruby and Web Development. Her "out of the box" approach has become her signature to every day challenges life has presented to her.
She had invested in herself and discovered you don't need a degree to work in medicine for yourself. You don't have to be a computer engineer in order to become proficient in the world of web development. She learned to apply herself and discovered, discoveries will come to you if you just show up! Whether personally or professionally she discovers a different but effective way to make her way in the world and make it her own!
Janet says, "If you don't fit in with the traditional world that means you are suppose to be a trail blazer, stop trying to fit in, you won't, you aren't suppose to, you are suppose to curate your own life!"
When you are a prisoner of your own body you have to learn to listen through a whole new paradigm. She had to create a new understanding of the body and its health in all its forms. Through that experience she developed an unusual treatment plan and cured herself of a mysterious illness that no doctor understood. She went on to help thousands of people discover their own health empowerment path. She knew there had to be a better way to work with individuals about their health and life challenges. She co-created an alternative health center and figured out how to take what she'd learned and honed in on the essentials of alternative, traditional, functional and energy medicines creating a plan of action to become empowered and healthy in every area of life.
She learned the ropes of how to create an atmosphere where people could discover their own brand of empowerment just as she had done. She also learned that the culture of medicine in our country is not yet ready willing to implement these kinds of empowering methods so after five years rather than fight against a broken system she closed the doors and chose to bring her message directly to the public and let those drawn to its message choose for themselves and curate for themselves just as she did.
She now teaches, coaches and mentors people on how to build a solid healthy life strategy by sharing her vast knowledge with others on how they can have an easier and better life through patterns, techniques, tools and rhythms that work. She helps others clarify what they need in their life in practical, actionable steps to be able to move forward and create the healthy life that is their right …and is right for them.
She is a survivor and a "thriver" of child abuse and she provides for those ready how to implement similar steps of life empowerment to change the abuse programming wrongfully applied through any form of abuse. Janet discovered her health issues were tied directly to the childhood abuse and it was not enough to overcome victimization, she had to recover her identity, her true spiritual blueprint marked with the destiny she now lives. Janet believes there are many roads to awakening and empowerment no matter what has caused a person to veer off course.
It is her passion to bring her knowledge and perspectives to the world as well have a place where other experts who like her have developed successful strategies and can leave their mark that's what The Janet Love Show is all about. Her desire to leave a legacy of empowerment is so people can have a long list of road maps to choose from. Abuse is pervasive in the world so as one who has overcome it's intentions she wants to leave that empowerment legacy for others to follow until abuse in any form is wiped from the face of the earth!
She believes everyone can be the "Curator" of their own life. A Curator is the one who chooses the content that will be presented, like a museum curator who chooses the art work to be displayed or a website designer who chooses the content and how it should be presented in order to achieve the desired effect. When you accept the role of Curator for your own life you have taken on the responsibility for its outcome whether positive or negative the reviews will come but it's your life, your choices and it's how your passion, your life's art can best be displayed to yourself first and foremost and the byproduct is the world gets to view it according to your terms and conditions, that's empowerment!
To find out how Janet can help you become the Curator of Your Life and discover your empowerment life path easier and better whether it's designing your health, relationships, career or life purpose you can reach her at [email protected] and http://empowermentpossibilities.com
Subscribe by RSS