Listen:
Kitchen Chat – Louise Sattler, Noodle Kugel and American Sign Language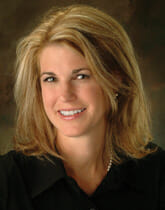 Podcast: Play in new window | Download
Louise Sattler brings her family's delicious recipe for Noodle Kugel into my kitchen. She chats about her passion for American Sign Language and how it can be a great and easy tool for you! www.signingfamilies.com Louise also shares her tips for starting a new business and encourages everyone to connect via 411Voices, a group of experts ready to connect with you. www.411voices.com
Aunt Ruthie's Noodle Kugel (A recipe that has been passed on through the generations. This recipe is a traditional food in our house to be served on the Jewish Holy Days or Chanukah)
6 ounces or more of medium egg noodles
3 eggs
1-pint cottage cheese
½ pint sour cream
¼ pound of butter
1 tsp. Vanilla
½ cup of sugar
½ cup of raisins
2 or 3 grated apples
Cinnamon to taste
Melt butter in a large 9×12 pan. Add cooked noodles and mix with butter. Mix all other ingredients in a separate bowl. Add to the noodles. REFRIGERATE for at least one hour. Then cook at 350 degrees for 70 minutes. Aunt Ruthie always added crushed Corn Flakes on the top before baking. I usually leave them off. You also can add pineapple in addition to the other fruit. This was a variation she made.
ENJOY!!