Listen:
Kitchen Chat – Are you ready for cooking school?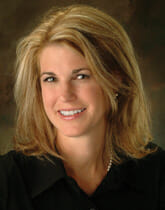 Podcast: Play in new window | Download
Chef Carl Raymond (www.chefcarlnyc.com) – chef instructor at Astor Wine Center and chef ambassador for Roland Foods joins us on Kitchen Chat for an inside look at recreational classes and culinary professional programs. Learn about ghee, agave, farfo and even his mom's recipe for blueberry cake.
Blueberry Cake
1 cup sugar
1/4 cup butter
1 egg
1 1/2 c flour
1 tsp cream of tartar
1/2 c milk
1/2 tsp baking soda
1 cup blueberries
1/2 tsp salt
Cream butter and sugar. Add egg and beat well. Add flour, salt, cream of tartar, milk and baking soda. Fold in blueberries.
Bake in a 9 x 13 x 2 inch pan at 375 degrees for 30 minutes.