Listen:
Healing From Within – ACCESSING THE DIVINE WITHIN FOR WHOLELINESS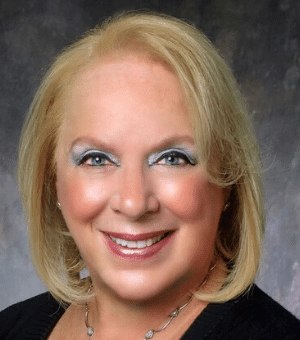 Podcast: Play in new window | Download
Sheryl Glick Host of " Healing From Within" and author of" Life Is No Coincidence – The Life and Afterlife Connection" is delighted to welcome Dr. Carmen Harra author of her newest book "Wholeliness" and Host of her radio show "We Are One" which is presented by Hay House www.HayHouseRadio.com . This episode will be Part One of a two part series exploring life, life after life, and energy for healing. Dr. Harra is a clinical psychologist and TV personality featured on national shows such as The View, Good Morning America, and The Today Show. Dr. Harra's extensive training in traditional and alternative modalities plus her advanced intuitive abilities aid her clients in shattering long-held illusions inhibiting them from reaching their greatest potential. All of us today are standing on the threshold of major shifts in the financial , health, educational and political systems of our society and only through each of us making our best effort will the world move forward in the most beneficial way Through an explanation of the scientific and energetic laws of the universe she lays out a plan and a way to embrace wholeliness: the unity of humanity, the Divine and the universe. The definition of wholeliness is the condition, state or quality of being healed, whole, and in harmony with the Divine and all that exists. It is in the opinion of both Sheryl Glick and Carmen Harra that the intended and natural state to enjoy include health and experiencing the perfection of harmony. As we become aware of ourselves as individuals, and also aspects of the complete Universal Energy where life began, we can feel safer in knowing that we have choices available for us to draw more of what we need into our lives. By gathering with others who seek the wholeness and combined oneness of all life- past present and future we will bring a healing to this world and move into a golden age of enlightenment. Regardless of any challenge, with faith in our ability to accept and love ourselves we will once again know that it is no longer necessary to change others but find the change in awareness within ourselves. To delight in the mystery of our own personal existence and to view the complexity of others it will be possible to let go of judgment and to begin to remember our sacred connections to other people and the entire world community. It is in this state of unity that we remember we are not alone, not disconnected and can return to a state of harmony and balance and health. Through stories of actual personal experiences and healing sessions with clients, energy healer Sheryl Glick and Dr. Carmen Harra will awaken your inner soul being to help you regain trust in your own life path and in the aid available to us from the spiritual realm. By understanding certain spiritual laws such as the Law of Totality and the Law of Abundance it may be helpful in shifting our perceptions in order to reclaim an awareness of our eternal expanding presence in time and space and beyond this three-dimensional world.