Listen:
Rock Splitting Politics – ROCK SPLITTING POLITICS SERVED HERE WEEKLY!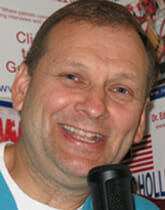 Podcast: Play in new window | Download
Mitt Romney, Rick Santorum, Newt Gingrich, and Ron Paul are doing some heavy pounding and Doc picks up the pieces and tells you what is going on in the race. Join Doc as he takes you through the political importance of 2012 and why there is a name change in the show. Welcome back to all our tea party leaders around the country but also welcome to our new listeners. This week's show is setting the pace for why we are on the air—for you and for American freedom! Doc speaks about Santorum's new lead in the polls nationally and he has written an online article about three things Rick Santorum must do now. You can read the article here. The TOMBSTONE OF THE WEEK AWARD goes to a member of the White House Economic Counsel for what you are sure to think impossible—but he and the President want to pursue this strategy that should be buried six feet beneath a tombstone! Click on to find out more then listen to this week's Rock Splitting Obama Fact that will tell you exactly how the entire Obamacare is deceptive! You can view a portion of Doc Holliday's cover story for the digital Tea Party Review magazine link.