Listen:
Healing From Within – HEALING PAST LIFE MEMORIES OF THE HOLOCAUST WITH ASTROLOGY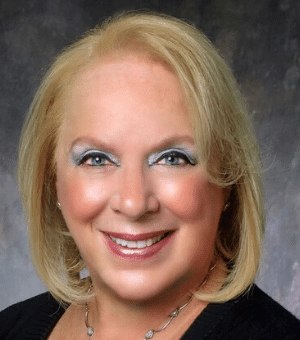 Podcast: Play in new window | Download
In today's episode of " Healing From Within," your host Sheryl Glick , a certified Reiki energy healer and medium and author of "Life Is No Coincidence, The Life And Afterlife Connection, welcomes Special Guest Miriam Slozberg author of " Stars Behind The Tortured Soul" and her website is www.LiberateTheTorturedSoul.com . Miriam describes living through a painful and troublesome childhood and ultimately turning to esoteric studies to discover why she experienced physical feelings of discomfort and depression. By becoming proficient in the area of astrology, tarot and numerology and using a sense of intuitiveness along with her other training she found people with similar awareness of Nazi Poland, Two of the women she studied, Beth and Claire, described many similar memories and challenges to their health. These women and others sought ways to resolve past karma and fears in the hopes of improving the quality of their lives in this present time. Miriam has memories of being tortured, starved and experimented on, and believes she died before her fifth birthday. Her desire is to help other people understand the complications and health issues they may experience in this present life because of the trauma which was long ago. A discussion of the meaning of the word Holocaust and reasons for the violence and inhumanity of that historical time and place will also be presented by Miriam who is an expert on that subject.
Rabbi Yonassan Gershom author of" Beyond The Ashes," wrote an endorsement for Miriam's book and stated that to his knowledge this book is the first work that uses astrology to analyze cases of Holocaust reincarnations. Regardless of the fact whether one believes in life after death, or reincarnation, it is to everyone's advantage to find answers to why a person is uncomfortable in their own body and life, and to find ways to release these restrictions in order to improve the quality of life. Using astrology to understand more about a person's personality and life plan, in order to understand their feelings and choices now, along with other intuitive messages from psychics, and mediums, might make sense for what is felt, but, not completely understood.
Astrology is an ancient science that reconstructs the position and movement of planets and star systems at the time a person is born thereby presenting an understanding of certain personality qualities and a predisposition towards certain life experiences. In ancient times, the skills and knowledge of this source were highly regarded. It may be possible to understand a past life and also learn more about this present life utilizing this ancient way to understand the forces of the moving universe. All self knowledge aid in the way to find the truest sense of healing. By understanding the past, it may be possible to understand the present. Working through physical, emotional and spiritual restrictions and releasing painful memories at the cellular level is the goal of many energy modalities such as Reiki, chiropractic , massage therapy, cranial sacral therapy and intuitive or psychological counseling. etc.
Remembering we are energetic spirits existing in a physical world for the purpose of correcting any karma or choices that may not have been possible in another time and place means that perhaps a new life is a divine chance to reinvent our powerful self esteem and confidence and grow into more love and health.