Listen:
Rock Splitting Politics – THE PLOT THICKENS FOR THE REPUBLICAN NOMINATION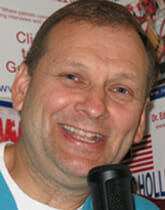 Podcast: Play in new window | Download
Join Doc in another exciting show as he explains where this process for the Republican nomination is going. The results from the deep South are in and listen to Doc as he interviews Judson Phillips from the Tea Party Nation and a Newt Gingrich supporter and then hear more excerpts from Doc's interview with Foster Friess about Rick Santorum. The TOMBSTONE OF THE WEEK AWARD goes to an obnoxious far left liberal who mocks people in poverty and this week's Rock Splitting Obama Fact shows ANOTHER $800 BILLION miscalcuculation!! Don't forget to go to www.teaparty.ms and order Doc's new book and see photos from his speaking with Newt and Rick Santorum.