Listen:
Rock Splitting Politics – FREEDOM, THE BIG PICTURE AND THE LITTLE PICTURE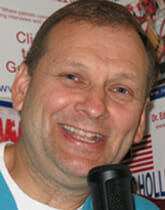 Podcast: Play in new window | Download
Get ready to be shocked as you will hear about things going on in this country that you did not know was happening. Bill Federer, of the Americanminute.com and author of What Every American Needs to Know about the Qur'an joins Doc Holliday for an exclusive interview that you will only hear right here on Rock Splitting Politics! Doc tells us what he wants to see in the race for the Republican nomination and gives us a double header in making the second anniversary of the health care law the subject of the TOMBSTONE OF THE WEEK AWARD and the ROCK SPLITTING OBAMA FACT. Once again you get a packed program so full of essential conservative facts that you will need to listen more than once to let them all sink in. Continue to link us to your friends and relatives as we keep growing week after week. Together, we are working to split these hard rocks of doubt and despair and we will see freedom through these tough days. Click on now for this week's double dose of freedom!!