Listen:
Rock Splitting Politics – THE TRAYVON MARTIN CASE AND ROCK SPLITTING POLITICS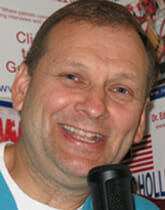 Podcast: Play in new window | Download
Doc takes the bull by its horns so to speak as he places the controversey of the Trayvon Martin case into this week's Rock Splitting Politics. Dr. Alveda King and Rev. C.L. Bryant are new voices being heard from the African American community—voices that you have heard right here on Rock Splitting Politics. Doc's friends are speaking up and all America is listening. Tragedy has happened and what America does with this tragedy speaks to who we are as a people. Tough subject and tough talking just a click away, but that is not the only subject Doc details this week as he gives this week's TOMBSTONE OF THE WEEK award to the words whispered by our president to the President of Russia. And this week's Rock Splitting Obama fact comes from a liberal bastion in the state of New York where a state senate race has taken on the splitting rocks Doc speaks about on this political show with implications for the president's re-election. Click on, share this show with your friends and be enlightened!