Listen:
Healing From Within – ENERGY THERAPY AND COMMUNICATION WITH ANGELS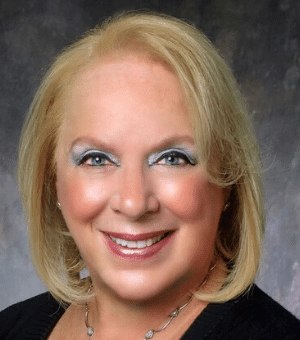 Podcast: Play in new window | Download
In today's episode of" Healing From Within" your Host Sheryl Glick author of" Life Is No Coincidence The Life and Afterlife Connection" welcomes Eva-Maria Mora author of" Quantum Angel Healing." Eva-Maria shares her journey from being an international top management consultant to becoming a clairvoyant medical intuitive and spiritual teacher who has discovered another version of hands on energy healing known as Quantum Angel Healing. Eva-Maria and I will describe how most hands on healing and distant healing practitioners use diagnostic intuition, clairvoyance, telepathy, prayer and intentions for positive reprogramming of old patterns and emotional wounds by helping their clients go beyond the fear of physical death to realize that non-physical helpers or spirit are engaged with the healer during a healing session. We will discuss the real source of pain and suffering and ways to eliminate many of these unnecessary feelings in the body. It will be shown that pain is an indicator that a person is out of balance and the physical body and soul are struggling with each other. It will become evident that blaming outside forces cannot repair or correct the internal distress and that healing comes from within when people assume responsibility for making personal choices that fulfill their own needs and life plan. Creating a plan that includes energy healing sessions with other ways to protect your health is valuable.
The purpose of energy healing is to raise the vibration of the client in pain either physical or emotional pain, to the level of high energy provided and channeled through the hands of the practitioner. The source of all energy for Quantum Healers, and I believe for all hands on healers of other modalities is the unlimited divine love energy transferred by angels, ascended master teachers, or other higher vibrational agents of Source or Universal Energy.
We will discuss that every contact with energies either human or spirit leaves an energetic imprint on matter including the human body which mainly consists of water. These imprints are relevant to our state of mind and our state of health. In discussing studies conducted by Dr. Masaru Emoto of Japan, it will be shown that words, music, and either positive or negative actions by others play a crucial part in creating wellness or disease.
Eva-Maria will also discuss our connections by Etheric Cords to those we work and live with showing us that some connections are harmful to us. Many people are unaware of the effect negative situations and people can have on their energy systems and health. Recognizing that these connections led to feeling exhausted, lethargic or worn out or experiencing physical pain like backaches, shoulder pain, and headaches means there are steps necessary to cut these Etheric Cords that chain us to toxic life draining interactions and to make sure these connections or similar situations are not reenacted in the future.
Eva Maria also describes 4 Programs of behavior that describe the pain dysfunction and health issues that have manifested when ways of perceiving yourself and others is not recognized or changed. These programs are as follows: The Victim Program, The Unable to Forgive Program, The Love Hurts Program, and The Judgment Program.
I highly recommend Quantum Angel Healing as a source book to healers of all other hands on healing modalities, psychologists, social workers and people struggling with addictions and indeed anyone interested in exploring ways to improve the connections between their physical and energetic life force for a higher state of health and being.