Listen:
Rock Splitting Politics – SPECIAL EDITION: CONVERSATION WITH NEDDIE WINTERS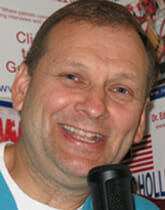 Podcast: Play in new window | Download
Join Doc Holliday this week as he interviews his special guest Neddie Winters of Mission Mississippi. Hear why people are talking about the Trayvon Martin case and yet not listening to one another's point of view. Neddie Winters is a pastor who has spent the last 20 years of his life dedicated to racial reconciliation in the state of Mississippi. His experience provides answers where other talk shows are still just shouting into airwaves. Doc gives this week's TOMBSTONE OF THE WEEK AWARD to Vice President Biden's words about gas fracking and what he believes it causes. And we end the show on this week's Rock Splitting Obama fact. Welcome all new listeners and be prepared for falling raocks as we always take the sledgehammer to the status quo. People get ready for there's a train a coming—you do not want to miss this show that gives answers for today—hey, you probably need to listen to it more than once. Click on now!