Listen:
Healing From Within – " Dogs From Puppy Mills Suffer Great Harm."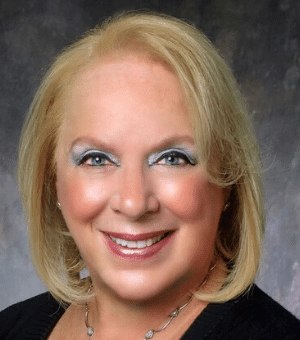 Podcast: Play in new window | Download
In today's episode of "Healing From Within" Host Sheryl Glick welcomes Dr. Franklin Mc Millan a veterinarian and lead researcher of the study of commercial breeding operations aka puppy mills . Dr. Mc Millan is the director of well-being studies for Best Friends Animal Society located in Kanab, Utah. Dr. Mc Millan designs and conducts studies on psychological trauma and methods of assessing mental health and emotional well-being of the animals in facilities housing large numbers of animals. Dr. Mc Millan also conducts field rescue operations and was at the site of Hurricane Katrina and he teaches interns responsible care techniques for homeless and tramatized animals. The mission statement of "Best Friends" is to provide humane treatment and to find homes for the many homeless animal. This study of 1,200 dogs in many locations in the world has led to an understanding of diviant behavior and psychological harm by inhumane practices. These animals require years of loving care in good homes to regain the trust destroyed by poor conditions and handling in puppy mill facilities. Human compassion and civilized care is often overlooked while monetary gains are the primary reason for this breeding facilities.
Dr. Mc Millan and I will also discuss an article entitled "Can The Bulldog Be Saved" from the New York Times magazine section dated November 27, 2011 suggesting that in order to enhance physical qualities for the this breed of dog creating a look that perspective buyers want, the health of that race has been compromised. Health issues such as poor locomotion, difficulties breathing and an inability to mate or give birth without assistance are the result of this cumulative practice of inbreeding pedigree dogs. Further studies by Dr. Nicola Rooney and Dr. David Sargon in the U.K. say this breeding should be banned. In the United States director Wayne Pocelle of the Human Society says the topic of purebred dog health and welfare has signaled a new era for his group, which has in the past focused on obvious forms of animal cruelty such as puppy mills and dog fighting, but, must now turn its attention to practices of breeding purebreds. Many concerned animal advocates and veterianarians strongly suggest new laws need to be passed to protect the welfare of future generations.
The great work that dogs do as service dogs to aid people with health issues such as diabetes and blindness and to assist in hospice facilities show us the emphatic and intuitive nature of many animals. Recognition of the work and pleasure dogs bring to aid humans suggest humans need to establish better ways to interact and protect these dogs and all life forms we deal with. A poor start in life for a child or animal implies many serious emotional, physical, and spiritual concerns in later life. It would seem, it is our human and divine responsibility to care for, love and aid everyone for personal growth empowerment and a better life experience for all.