Listen:
Rock Splitting Politics – WHAT DOES PRESIDENT OBAMA AND GENERAL ROBERT E. LEE HAVE IN COMMON?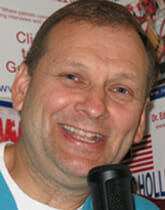 Podcast: Play in new window | Download
Wow! What a question to as in 2012! Doc asks the question and he gives the answer in this week's exciting episode of Rock Splitting Politics. You can also read his Internet article about this question here. Doc gets heated when he tackles the TOMBSTONE OF THE WEEK AWARD which goes to Chris Matthews! Click on now to find out why! And this week's Rock Splitting Obama Fact is giving the President's re-election team the jitters for sure. So click on the show and send a link to your friends as we continue to deliver what you will never get on any other radio show—anywhere!