Listen:
Rock Splitting Politics – FOOL ME ONCE SHAME ON YOU; FOOL ME TWICE SHAME ON ME!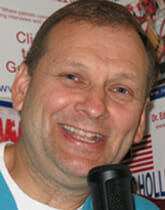 Podcast: Play in new window | Download
Is President Obama cracking up? His polling numbers are beginning to show some cracks and listen to Doc Holliday pummel his policies and his administration's mistakes on this week's show including an interview about manipulation of economic numbers with author Lowell Ponte. The TOMBSTONE OF THE WEEK AWARD goes to an employee caught lying three times in the Department of Justice—but Eric Holder keeps her employed! We get a quick informative interview from one of our new sponsors at the Official American Playing Cards and Doc gives another Rock Splitting Obama Fact that follows up on what you as a listener of Rock Splitting Politics already know about. Doc pegs some important election points earlier than any other show host and you will know it when you here this week's show! Click on to the heartbeat of conservative election information presented in a way that you will not hear anywhere else! Rock Splitting Politics aims to make sure that America does not get fooled again! Who said that? Doc Holliday said that!