Listen:
Rock Splitting Politics – PERHAPS IT IS THE END OF THE BEGINNING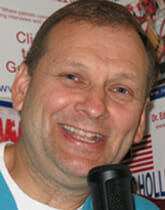 Podcast: Play in new window | Download
Doc continues his interview with Lowell Ponte about the manipulation of economic statistics by the Obama administration and be sure to listen to Lowell tell YOU how to get a FREE book! Churchill's famous words are the title to this week's jam-packed show because President Obama has sold his "birthright" for re-election. How? Listen to Doc Holliday tell you why. And this week's TOMBSTONE OF THE WEEK AWARD goes to the U.S. Forestry Service because of the Obama administration's life-threatening mandate against none other than the very town of Tombstone, Arizona! You've got to hear about this. And this week's Rock Splitting Obama Fact sheers the lies that this re-election campaign is telling about the auto industry bailout! Click on to discover why Doc Holliday says that we are now at the end of the beginning of getting Obama out now!! We still have a long slog ahead of us and much work to be done, but we are now seeing the light at the end of the tunnel.