Listen:
Healing From Within – THE POWER OF HOLISTIC HEALING FOR TRANSFORMING ADVERSITY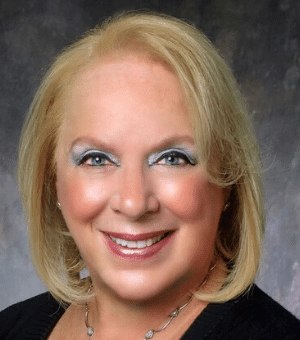 Podcast: Play in new window | Download
In today' episode of "Healing From Within" Host Sheryl Glick author of "Life Is No Coincidence" and now finishing two new manuscripts" Whispers From Spirit Transforming by Aligning To Healing Energies" and" New Life Awaits- Observing Hospice Miracles" welcomes a very special guest Master Charles Cannon author of "Forgiving the Unforgivable" and founder of The Synchronicity Foundation For Modern Spirituality. Master Cannon will share the story of how he and twenty-four of his associates underwent a terrorist attack while they were guests at the five star Oberoi Hotel in Mumbai India, and will share the experience and the aftermath of the event, discussing how through living and applying the principles of enlightened living, members of his spiritual practice were able to accept what happened and literally forgive the terrorists.
While Master Charles' book is certainly about forgiveness, more essentially it is proof that by living in a certain heightened state of Consciousness, Awareness, and Love, "forgiveness arises naturally and effortlessly" as was written in the foreword of the book by renowned spiritual teacher Eckhart Tolle author of "The Power Of Now," and "The New Earth."
During the course of the show Master Charles will share the basic tenants of the continuing themes of the concept, I Am…All Is….One and introduce the holistic life style he and his associates live by, while illuminating shared thoughts about karma, faith, re-incarnation, and a discussion of his own training with his Master Teacher Paramahansa Muktananda. The aspects and prerequisites of finding a spiritual teacher for a true prophetic experience will be shared. Master Charles will describe "The Five Core Principles of the Holistic Model" including: 1. There is only One 2. Relative reality is the arena of all experience. 3. The heart-field is the gateway to the experience of the eternal now 4. The mind field dominates for most people 5. Balance is substantiated as the mind-field is transcended.
We will also share thoughts on meditation practices, healing circles, prayer and what dies, and what remains once the physical dimension is dropped. In his book Master Cannon touches on the important topic, Your Human Broadcast System, as we are all receiving and transmitting energy thoughts and emotions and by refining our way of thinking and feeling we actually change the way we perceive ourselves, others and the world here, and beyond the perimeters of time and space.
Master Cannon and I will describe how we know that in this new age of spirituality mankind is clearly evolving from Material Myth to Spiritual Myth and from separation to unification.
There are many wonderful quotes about the beauty of our divine and our physical life from many master writers, scientists, and educators throughout the book "Forgiving The Unforgivable" which are representative of the many questions spiritual seekers ask. Readers will enjoy as did I, the scope and depth of the material in this book, while at the same time benefiting from the clear and practical way Master Charles documents methods to transform and transcend limiting fears and restrictions for an improved quality of life.
And as for fear, let Master Cannon and I help you remove that limiting and low vibrational energy so you may go forward reminding yourself of who and what you really are, and how a physical life is the means to an evolved eternal return to the oneness of all being and all life.
Fear not
What's the worst that can happen?
Death or life unlived?
You cannot be destroyed
Because your essence is eternal and incorruptible
Embrace your true nature
And when you grieve for what is gone,
Celebrate what can never be lost.
You
Life which is forever,
In one form or another,
And formless in between.
It is all consciousness,
Delighting in its play.
Trusting and watching
As what will be, will be
Master Charles Cannon