Listen:
Rock Splitting Politics – CRITICAL MASS IS ACCUMULATING!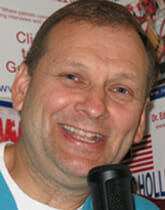 Podcast: Play in new window | Download
What does Doc mean when he says critical mass is accumulating? If you are driven toward freedom by the tyrannical policies of this administration then you must listen to this week's show! Doc continues with his quest to show how the status quo of the far left is breaking up right here on Rock Splitting Politics. Doc interviews David Rubin the former mayor of Shiloh, Israel and he tells us about what is happening with the Jewish vote in New York. David is the author of the Islamic Tsunami. Not only will you hear about that but this week's TOMBSTONE AWARD goes to the President for his hiding documents by exercising and declaring executive privilege. Listen and learn also about Democrats who don't want to stand too close to our President. Why not? Click on and listen to what you need to know that you will not hear anywhere else! And get prepared for a history lesson you have never heard in next week's patriotic show for July 4th!