Listen:
Rock Splitting Politics – U.S. SUPREME COURT RULES OBAMACARE IS A TAX!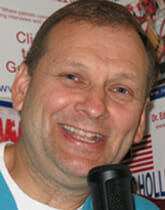 Podcast: Play in new window | Download
Happy fourth of July fellow patriots! Not even the upholding of Obamacare by the U.S. Supreme Court can dampen our week to celebrate freedom and independence. Hear Doc's first take on the decision to uphold Obamacare as he introduces a new segment to the show called the Rock Splitting Politics' Election Update. Be sure to come here each week to discover what you need to know that other shows may not cover. Don't miss Doc's story about the ratification process of the U.S. Constitution in Virginia and this week's TOMBSTONE OF THE WEEK AWARD and the Rock Splitting Obama Fact. What a great way to celebrate freedom this week by listening to Rock Splitting Politics and sharing the link with your friends and adding it to your websites. Patriots now must work together more than ever–we have no choice but to be bold, active, and ready to work hard!