Listen:
Rock Splitting Politics – RAY COMFORT STINGS OBAMA WITH THE TRUTH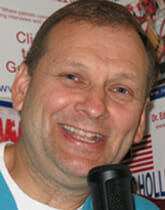 Podcast: Play in new window | Download
Best selling author Ray Comfort stings Obama with a zinger you have not heard before anywhere else but you can hear it on this week's show right here right now on Rock Splitting Politics! Ray Comfort speaks to Doc Holliday about gender specific abortions in America and he challenges everyone to listen to his short movie called 180themovie.com which causes young people to switch their personal views about abortion. Great movie and a great interview. On this week's election update Doc plays a clip from George Will that tells why George likes the decision made by Chief Justice Roberts on Obamacare. This week's TOMBSTONE OF THE WEEK AWARD goes to White House Chief of Staff Lew and this week's Rock Splitting Obama Fact uncovers a way that Obama is using dirty political tricks like Nixon. Wow what a show that you know you must hear—and next week it gets even better. Rock Splitting Politics is growing leaps and bounds because of you—keep telling your friends and linking our site as we work together to turn America around!