Listen:
Rock Splitting Politics – CANDIDATE MIKE MADIGAN AND ACTIVIST ANITA MONCRIEF SPEAK BOLDLY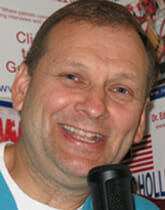 Podcast: Play in new window | Download
Doc interviews Mike Madigan as he runs for the 26th congressional district in New York and you need to hear what Anita Montcreif and her friends are cooking up for the Democratic National Convention protest movement. Click Occupythednc2012.com to find out more. This week's TOMBSTONE OF THE WEEK AWARD goes to the Obama re-election team and is answered by this Sid Salter article. And the Rock Splitting Obama fact is something far reaching into all our communications and no one is talking about it—-find out what you need to know about this election year right here, right now! And don't forget to send the link to your friends!