Listen:
Rock Splitting Politics – U.S. SENATOR ROGER WICKER SPEAKS OUT!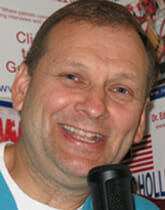 Podcast: Play in new window | Download
Doc starts this show with an apology for not challenging Ray Comfort for an outrageous statement made a couple of weeks ago on this show. Then this week's show begins part one of a two part interview with U.S. Senator Roger Wicker, Republican from Mississippi, as he speaks loudly and boldly about what freedom loving Americans must do to keep this country from becoming like the European socialist countries. Doc also interviews Beatriz Macia, a Cuban-born political activist who helps lead her local tea party group in Florida. Listen to what she says is happening on the ground in this all-important battleground state. This week's TOMBSTONE OF THE WEEK AWARD goes to President Obama for his choice of words about people who run businesses. And we have a surprise response to the President's words from a voice you might recognize. And listen to this week's election news update and the Rock Splitting Obama Fact that you probably will not hear anywhere else. (For those who want to hear the entire video of the late Senator Robert Kennedy featured this week singing "Wild Thing" please click here.) And finally you need to listen because others are now comparing this election to guess what—-the Battle of Gettysburg! And just where have you heard that before? If you don't know just go to get obama out now dot com.