Listen:
Conversations Beyond Science and Religion – Yoga: Mastering our Mind to Improve our Lives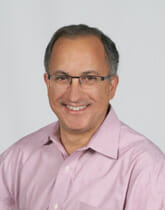 Podcast: Play in new window | Download
The scientific, "show-me" mindset of the U.S. may think of yoga only as an assortment of body positions. But yoga is a far richer subject. Its goal is to harmonize body, mind, and spirit with the outer world, to unite the whole being with a universal consciousness. In her new book, The Tenth Door: An Adventure Through the Jungles of Enlightenment, this week's guest, Michele Hebert, tells of her own journey from a midwestern upbringing in Cleveland to studying under renowned Yogi Raj, Walt Baptiste, to long stays in the jungles of El Salvador. In her worldly travels she underwent a deeper spiritual journey, as she learned how yoga helps one gain mastery over the whole Self, and control the thoughts that determine our futures.