Listen:
Rock Splitting Politics – DR. KIPP VAN CAMP SPEAKS OUT AGAINST OBAMACARE!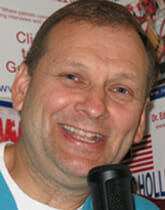 Podcast: Play in new window | Download
Join Doc this week for another packed show with great guests and great insights on how to get Obama out on November 6th. Dr. Kipp van Camp, author and physician, gives unique insights on what the future of medicine will hold if we don't stop Obamacare on November 6th. He discusses his book, Misdiagnosis. Then don't miss part two of the interview with U.S. Senator Roger Wicker as he talks about our national debt. Ed endorses Ted Cruz for this week's Republican primary in Texas for U.S. Senate. Remember the words of Robert E. Lee, "Texans always move 'em!" So Texans lets move 'em for Ted Cruz this week at the polls. And this week's TOMBSTONE award goes to Sen. Dianne Finestein for her reversal of words that you need to listen to. Don't forget America, we are between Barack and a hard place and we need a sledgehammer to bust through for some Rock Splitting Politics. Get yours now!