Listen:
Healing From Within – ONENESS WITH ALL LIFE THROUGH SIMPLE TRUTHS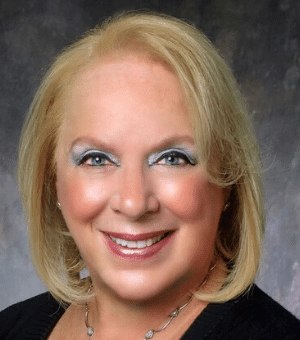 Podcast: Play in new window | Download
In today's episode of "Healing From Within" your Host Sheryl Glick welcomes Rev. Dr. Charlene M. Proctor author of her newest book " The Oneness Gospel" which offers a detailed study of Eastern and Western approaches for finding a personal and divine connection to Universal Source and our energetic life experience. Charlene Proctor is an ordained Interfaith Minister of Spiritual Peacemaking and a Deeksha facilitator trained by the Oneness guides from Fiji and India, and is the founder of The Goddess Network, an on line educational resource for topics on spiritual growth, positive thinking, consciousness and unity.
Through sharing our combined experiences of Oneness and approaches for a multi-dimensional interpretation of true healing on a mind-body and soul level we suggest that we are bound by our human and soul experiences to rediscover our divine spark of Universal Source or Divine energy that is our eternal life force and that exists within each of us.
In studying the rishis ,shamans or holy men and women when they were in high states of consciousness, these seers were representatives of God through whom the Vedas or intelligent vibration and energy of Source has materialized. So when creation was birthed, we came forth as intelligence from vibration which started from thought. Today, as then, and as humans we begin with an intention and a thought, and we use energy to make our reality. Furthermore the rishis believed that human willpower and mind in alignment with God's will could successfully create anything to manifest physically.
Oneness is not a new teaching-it is timeless and refers to one source uniting everyone and is a concept found in ancient scriptures such as the Vedas or other religions. This concept of Oneness as a blueprint for living provides the awareness to find the divine light within and to realize our natural state is to become enlightened. Any suffering caused by a state of separation and a false sense of duality taking us away from our true state of Being can be removed returning us to an alignment with higher energy. By recognizing our own divinity, we can commune with higher source or God anytime, anywhere and take our place in this new age of conscious creation of joy peace and balance in the present moment.
Like other spiritual leaders present and past, like Jesus, yogis, spiritualists and the founder of the Oneness University Sri Bhagavan, we garnish the same truth-there is nothing to be saved from other than our own erroneous thinking, negative conditioning and belief systems that create and manifest untruthful realities and suffering. Pain sorrow and restriction of our natural loving natures does not come from outside sources or by blaming other people or events. Suffering comes from within when we fail to honor our inner voice and allow ourselves to live our purposeful and creative life journey.
In giving a definition of enlightenment Charlene and I recognize it as a process which is an awakening to our God self of the divine aspects of God within. Following that realization many highly evolved individuals continue to achieve even higher levels of consciousness by individualized self-development while maintaining their own human personalities and allowing life to flow through them without their ego getting involved. This is the goal as humanity evolves and as we accept our destiny to live without fear and to create days of prosperity and healing of self and our world. How simple it is to see that we can only be happy now and that there will never be a time when it is not now.