Listen:
Rock Splitting Politics – K. CARL SMITH AND THE FREDERICK DOUGLASS REPUBLICANS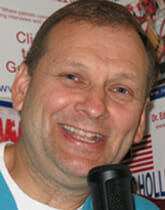 Podcast: Play in new window | Download
We have an Olympic-sized show this week packed in with chicken eating lines, election news updates, and a TOMBSTONE OF THE WEEK AWARD GOING TO BOSTON'S MAYOR! Oh, yeah, and what is a Frederick Douglass Republican? We ask K. Carl Smith and he tells us most of what we need to know, but you will need to listen next week to complete this all important interview that Barack Obama's re-election team does not want you to hear. But you are hearing it right here on Doc Holliday's Rock Splitting Politics where you can expect the unexpected which splits the rock of ordinary politics. Listen each week to hear things hear you will never hear on another show. So tune in and be sure to link this show to your friends—-the future of our nation may depend on it!