Listen:
Rock Splitting Politics – U.S. CONGRESSMAN ALAN NUNNELEE TELLS WHAT IS AT STAKE NOVEMBER 6TH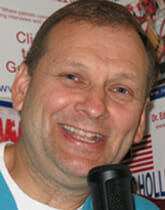 Podcast: Play in new window | Download
Rock Splitting Politics continues its quest to break up the status quo with an exclusive interview with U.S. Congressman Alan Nunnelee and then the second half of K. Carl Smith's interview about Frederick Douglass Republicans. The Election Update covers the political jungle warfare that Mitt Romney is facing and Doc's TOMBSTONE OF THE WEEK AWARD goes to the Obama administration for suing to keep military voters in Ohio from getting extra days to vote than the general public does. Is the Obama administration trying to surpress the military vote? Listen to this week's Rock Splitting Politics and find out what you need to know that you will not hear on other shows. We give you the best of what you need to stay fired up and ready to change the direction this nation is going. Be sure to listen next week as we will have best selling author Jonathan Cahn on the show to tell us about his book that is selling like hotcakes–The Harbinger. We will ask him if his book about America's future being linked to ancient Israel's past has anything to do with this year's elections! Keep linking us to your friends and family because we are growing across the nation thanks to you—our listeners!