Listen:
Rock Splitting Politics – BEST SELLING AUTHOR JONATHAN CAHN AND PAUL RYAN FEEDBACK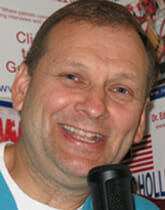 Podcast: Play in new window | Download
Join Doc this week for a packed show with Jonathan Cahn the author of the New York Times best-seller The Harbinger. Hear an exclusive with U.S. Senator Roger Wicker on his thoughts of Paul Ryan and Doc gives a passionate reason to get behind the congressman from Wisconsin as Mitt Romney's running mate. The election news update spends time on Paul Ryan but also talks about a 12 year Republican incumbent in Florida being defeated by Ted Yoho in the Republican primary in Florida. The elections of 2012 are zeroing in and you need to listen to Rock Splitting Politics for its unique perspective that you will not get anywhere else. Finally be sure to hear the words of Vice President Joe Biden as he accuses Republicans of wanting to go back to the days of slavery. Disgusting and not yet apologized for and that is why Biden gets this week's TOMBSTONE OF THE WEEK AWARD. Be sure to go to Rock Splitting Politics on Facebook and like us as we have just put up a new page.