Listen:
Conversations Beyond Science and Religion – Will — and Should — Religion be a Factor in the 2012 Presidential Election?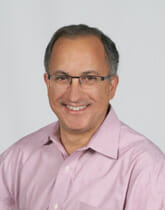 Podcast: Play in new window | Download
The 2012 Presidential election presents many contrasts: tax policy; health care; foreign policy; abortion — and religion. Barack Obama practices a form of a rationalist Christianity inspired by the African-American church; Mitt Romney is a Mormon, and would be the first person of that faith elected to the Presidency. If nothing else, this sharp contrast in religious affliations will add a spiritual tone to the election, while also bringing Mormonism more sharply before the public eye. In his book, God in the Obama Era, this week's guest, Niels C. Nielson, discusses how the religious beliefs of the great presidents, from George Washington and Thomas Jefferson, to Abraham Lincoln and Franklin Roosevelt, guided their thinking on history-changing decisions. At the same time, the U.S. Constitution guarantees freedom of religion and establishes the separation of religion and government. So, in the end, should religion play a factor in who we elect as the next president? Listen in for a wide-ranging conversation between host Philip Mereton and Professor Nielson as they answer this important question.