Listen:
Rock Splitting Politics – MITT ROMNEY AND PAUL RYAN NOMINATED, READY TO LEAD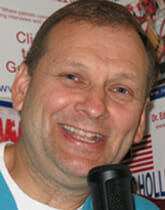 Podcast: Play in new window | Download
Join Doc this week as he gives his take on the Republican National Convention and how he believes their message came across. You will hear clips from some of the speeches and how some in the mainstream or lame-stream media were not ashamed to be biased. Mitt Romney, Paul Ryan got their ticket to ride as the Republican nominees but will the American people open up the White House gates? Click on to hear Doc Holliday lead you through what you need to know. And this week's TOMBSTONE OF THE WEEK AWARD goes to a former Governor of the all important state of Florida—listen to find out who. Click on now! New listeners welcome to the show where you will know you hear things here that you will not hear anywhere else!