Listen:
Healing From Within – BEYOND OUR BELIEFS TO A MYSTICAL VIEW OF THE DIVINE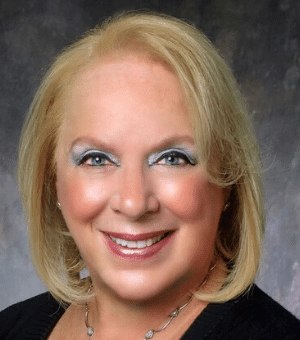 Podcast: Play in new window | Download
In today's episode of" Healing From Within" host Sheryl Glick, Reiki Master Teacher and author of "Life IsNo Coincidence," invites special guest Rev. Dr. Steve Brannon author of "The Two Agreements" for a discussion on various interpretations of biblical teachings in the Gospel and offers a new modern way to perceive the world of energy life, spirit, healing, and ways to interact through meditation, healing work, and appreciation for life and loveas the path to knowing ourselves and our Universe more fully. "The Good News Gospel" that Dr. Brannon discusses suggests that God is perhaps a kinder or more humane influence than the demanding and judgmental God of the ancient writings and concepts.
Dr. Brannon in his new book "The Two Agreements"offers his interpretation of the original ancient gospel and hisreinterpretation of the message he believes Jesus and all messengers of higher consciousness and divine energy have brought to us over generations and lifetimes of seeking to know the thoughts and wishes for humanity of God. Believingthat Jesus was not so much interested in the restrictions and fears or powerplays by the religious and political forces of his time, but, believing Jesussimply wished to lead others to recognize, as he did, that their own divine soul nature was a force for a personal and intimate connection and dialogue with Source or God, as some prefer to call the Universal Life Energy, is a main focus of Dr. Brannon's book.
Rev. Dr. Steve Brannon has a very interesting combination ofprofessional and personal life experiences. Steve is retired from a militarycareer in the U.S. Air Force and in the U.S. Navy as a commissionedsurface warfare officer. He was assigned to the Armed Forces Staff College anddesigned lesson materials in a professional development course for mid-levelcommissioned officers. Licensed as a minister at age 19 he holds a Doctorate ofDivinity from the University of Esoterica. Rev. Dr. Brannon is aninterfaith spiritual minister who offers counseling to ex-offenders and assiststhem in securing admission to local support or mental health groups for a newchance to improve their lives.
The very first question that Sheryl asks Steve about goingfrom a Minister's life to service in the Military, and his answer, willgive listeners a fabulous insight into how every experience is a way todiscover or rediscover the main purposes and values of life. Dr. Brannonalso discusses the "Emergent Conversation" an important topic inhis book, and how it provides a way to a modern view of self and Spirit. The focus of this practice or thinking has a mysticism to it, and in describingliving the life of a mystic, Dr. Brannon expresses that nearly every mysticalpath regardless of religious affiliation suggests that the experiences ofdivine conscious enlightenment, and union with God, are available to everyone. Inthe pursuit of higher consciousness and connection in the Union ofoneness miraculous things are certain to happen.
Sheryl and Steve also discuss his Reiki I training and hisunderstanding of distant healing as a connection to Divine Energy channeledthrough Source to receptive and willing people. Dr. Brannon will also describe whatis known as "The Open Space" and entering the Silence andpracticing stillness. In following Rev. Dr. Steve Brannon's journey of discovering the interconnectiveness of self to the Divine and othersouls we may realize that many of us have felt the numbness and longing to remembera time and place at the beginning where eternal souls were one in Unity withSource of the Creator of Life and while striving to function in a challengingand complicated physical world may have forgotten the power of oureternal energy essence and the need to align to Source. A lovingSource which offers guidance and support and the courage to know ourselves and God more fully leads us to becoming the best example of a creative, connectedbright light, in working with our human and divine aspects of Self.