Listen:
Conversations Beyond Science and Religion – What is the Meaning of Life?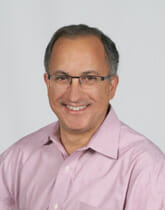 Podcast: Play in new window | Download
What is the meaning of life? Of all Big Questions, this one may be at once the biggest, and the most befuddling. But can we proceed through life without at some point confronting the question? And, more importantly, does the question have an answer? On this show, Professor Jay Garfield of Smith College and the University of Melbourne (among other institutions), and lecturer for the Teaching Company's course, The Meaning of Life: Perspectives from the World's Great Intellectual Traditions, joins host Philip Mereton in an invigorating discussion of different ways to approach this perennial question, and how we might learn from some of history's great thinkers to find the meaning in our own lives.