Listen:
Rock Splitting Politics – DNC MEETS IN CHARLOTTE AND DOC TALKS TO FRED SOLOMON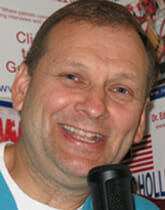 Podcast: Play in new window | Download
Rock Splitting Politics takes a crack at the events happening last week in Charlotte as all the loose marbles, sorry, I mean Democrat delegates rolled into that North Carolina city. Hear Doc Holliday's take on the convention and just how did President Obama do? Was he better than Bill Clinton? Listen to find out and this week meet citizen Fred Solomon as he tells us to stop with the why of this presidential election and start with the how. What exactly does that mean and what can you do? Listen now. Also this week's TOMBSTONE OF THE WEEK AWARD goes to a group that we have never given the award to. The election season has entered its critical phase so be sure to listen each week and link to your friends and relatives as Doc Holliday provides information you will not here anywhere else. Our new page just up on Facebook so like us and we appreciate your support as you continue purchasing Doc Holliday's book about this election at his website.