Listen:
Rock Splitting Politics – WHY AUDIT THE FED?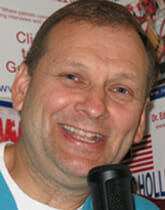 Podcast: Play in new window | Download
Doc Holliday's Rock Splitting Politics tackles the big question why audit the fed? Have you ever wondered why Congressman Ron Paul has hammered the Federal Reserve system with such vigor? Listen to today's program as Doc interviews Julie Borowski from FreedomWorks about why we should push for a full audit of the Fed. Doc also gives his input about the election polling numbers with some on the ground observations from around the country during this week's election news update. Are you paranoid about November 6th? Click on today's show and take a listen and be sure not to miss this week's TOMBSTONE OF THE WEEK AWARD as it goes to one of the President's friends for words shared at the convention last month.