Listen:
Rock Splitting Politics – WHY HISPANICS SHOULD VOTE FOR MITT ROMNEY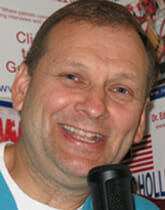 Podcast: Play in new window | Download
Wow! We are into the last month of the presidential election and Doc puts together a show that every Latino voter in America needs to hear! Doc Holliday interviews Dr. Juan Torres from Florida. Dr. Torres has helped spread the truth about freedom into the Hispanic community around the country. The Latino vote could very well determine who wins this election so make sure all your Spanish-speaking friends around the nation get linked to hear what Dr. Juan has to say. He has three websites all Hispanic voters should see before they cast their ballot. Here they are Bear Witness Central, LibertadUSA (Spanish for Freedom) and American Hispanic Coalition. Doc Holliday also has a special guest that makes an important announcement and then he gives his take on the first presidential debate. Make sure you listen to next week's show as Doc examines why women should vote for Mitt Romney!