Listen:
Rock Splitting Politics – WHY WOMEN SHOULD VOTE FOR MITT ROMNEY!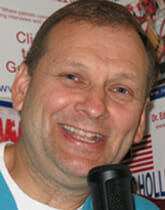 Podcast: Play in new window | Download
Doc Holliday's show devoted to why women should vote for the Romney/Ryan team! State Senator Nancy Collins and Kristina Ribali from FreedomWorks speak out to women everywhere about why they should cast their vote for Mitt Romney. This week's show also has Lowell Ponte explaining how the numbers could be manipulated in the recent unemployment figures just released. Lowell also will provide the first 1,000 listeners with a free book if you will phone 1-800-630-1494, so give him a call right now! Doc also sounds off about what song the first presidential debate between President Obama and Mitt Romney reminded him of (hint, it's about when the devil went down to Georgia.) This week's election news update is brought to you by FreedomWorks and Doc finishes this show with an interesting take on the vice presidential debate between Biden and Ryan—once again you will hear things on this show that you will not hear anywhere else. Click on now and be sure to link this show to women all over the country! Check out Doc's website to see his visual image of why we need to vote for Romney!